Shuliy Machinery always firmly believes that technology is a primary productive force. Guided by such a concept, we have put great investment in employing many outstanding mechanical experts as our consultants, so we have an excellent ability to research and develop new products and improve the quality of our traditional machinery. Thanks to the well-trained workforce, strict quality assurance system, optimized management of the entire production process and perfect after-sales service systems, our products and service are highly praised by domestic and oversea clients. We are greatly dedicated to providing premium quality products and satisfying service to all customers and look forward to sincere cooperation with them for win-win.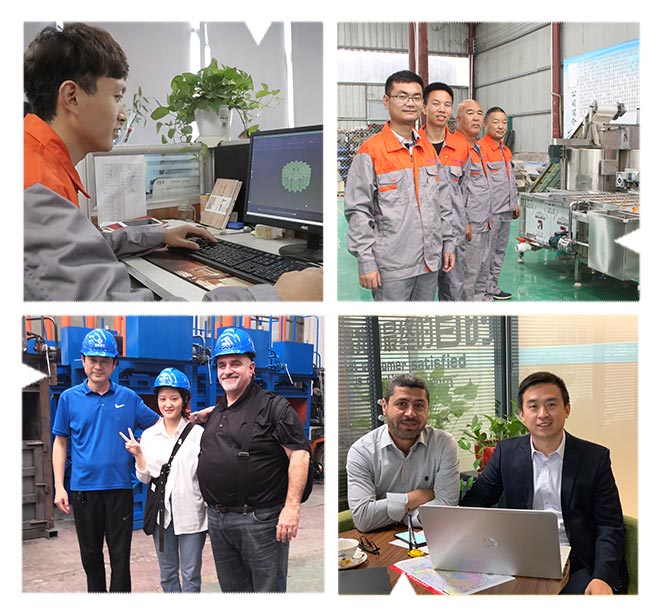 As a professional machinery manufacturer and global supplier, we not only provide high-quality wood processing machines, but also help customers in all aspects, providing production solutions, profit analysis and after-sales service.
To know cutomer requirements accurately
Our professional customer service and sales consultant team can answer timely questions online, quickly and accurately understand customer needs.
Care about every detail of the manufacturing process
Our highly qualified engineers and operators are responsible for every detail in the manufacturing process. Strictly adhere to customer needs, provide equipment with accurate parameters, high quality and smooth operation.
Ensure timely delivery and installation
We will arrange shipments for customers in strict accordance with the delivery time, and provide logistics information to customers at any time, and do customer tracking after sales.
We Provide The Best Service In Industry
Add A Line That Tells Users How Easily They Can Get In Touch With You