Hammer straw crusher shredder's description
The hammer straw crusher(hammer mill shredder) is a processing machine that disperses and crushes materials by high-speed rotor operation. It is a common equipment for processing straws, animal feed, branches, and logs. It is currently widely used in many countries, such as Canada, the United States, and Indonesia. , Malaysia, Philippines, Pakistan, South Africa, Nigeria, etc.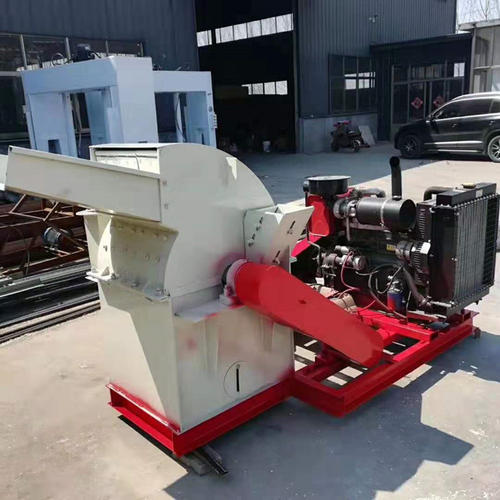 Technical parameter of the animal feed hammer crusher
| | | | | |
| --- | --- | --- | --- | --- |
| Model | SL-500(double inlets) | SL-600(double inlets) | SL-800(double inlets) | SL-1000(double inlets) |
| Crushing size(mm) | 500*250 | 600*300 | 800*350 | 1000*450 |
| Knife inlet size(mm) | 180*180 | 200*200 | 220*220 | 240*240 |
| Hammer number | 40 | 50 | 70 | 90 |
| Capacity(kg/h) | 600-1000 | 1000-1500 | 1500-2500 | 2000-3000 |
| Machine size(mm) | 2100*1340*1000 | 2380*1430*1200 | 2600*1580*1500 | 3400*1400*1900 |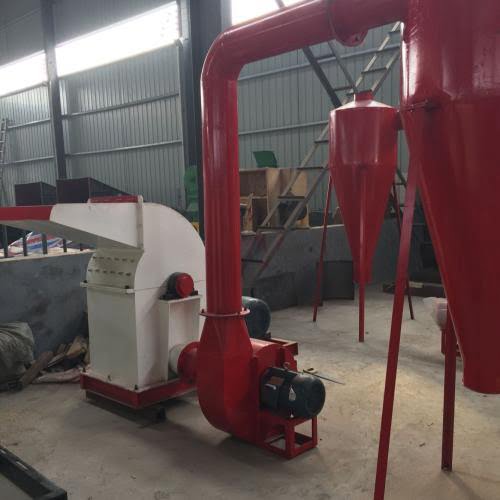 Working principle of the straw crusher
The hammer-type feed crusher has a compact and simple structure and is mainly composed of a feed inlet, a rotor, hammered blades, a screen, a working chamber, and a discharge port. Among them, the hammer blade is the core component of the machine.
The working principle of the hammer straw crusher is: the raw material enters from the feed inlet of the crusher, the high-speed rotating hammer brings the material into the acceleration zone. The crushed particles are instantaneously accelerated and move in a circular motion in the crushing chamber to meet the size requirements.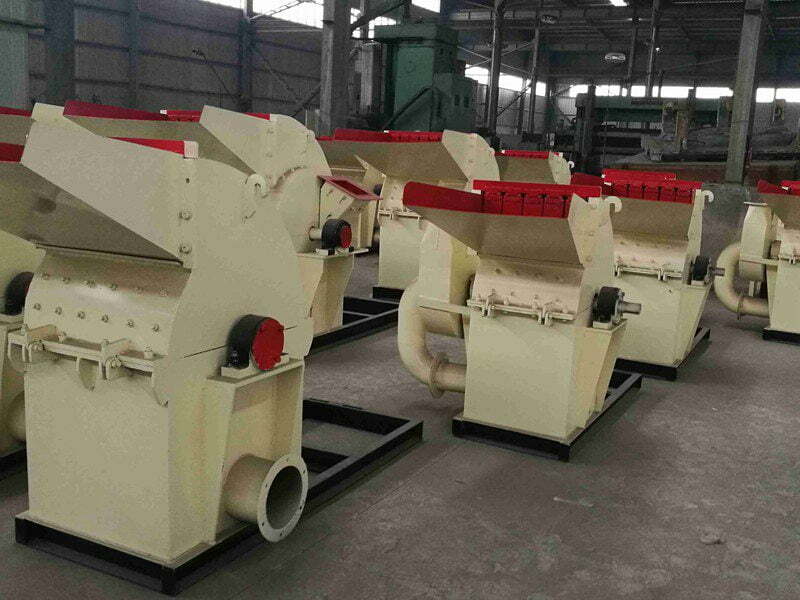 The crushed particles are then discharged through the screen. The larger particles will continue to be crushed by hammers in the crushing chamber of the machine until they can be screened through the screen.
How does the hammer straw crusher work?
Main features of hammer crusher for straw and branches
1. The processing fineness of the hammer straw crusher can be adjusted. The screen is the key component that determines the degree of crushing of the finished product because the screen can be designed with different screen hole diameters, common ones are 3mm, 8mm, 10mm, 12mm, 16mm, 20mm, etc. We can also customize the screen diameter according to customer needs.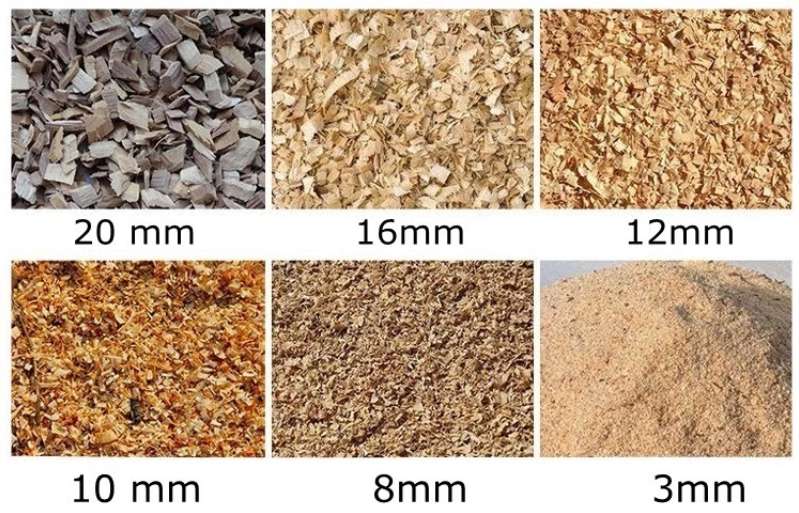 2. When mass production is carried out in the factory, the hammer-type wood shredder is often equipped with a dedicated fan and dust collector to prevent dust pollution. The dust collector can quickly collect processed sawdust.
3. The straw crusher has various models and specifications, and the output is between 150kg/h and 1500kg/h. Due to its easy operation and high working efficiency, the pulverizer is often used in the production of various types of charcoal.