Shuliy Machinery provides different kinds of the mobile sawmill, including sliding table saw and bandsaws. The article will introduce two kinds of portable bandsaw lumber mill, they are horizontal bandsaw and vertical bandsaw. We have shipped our sawmill machines to many countries and received customers' good feedback. If you are interested in the portable lumber mills for sale, you can fill out the inquiry form on our website, we will be happy to contact you.
Introduction of portable bandsaw lumber mill
Horizontal bandsaw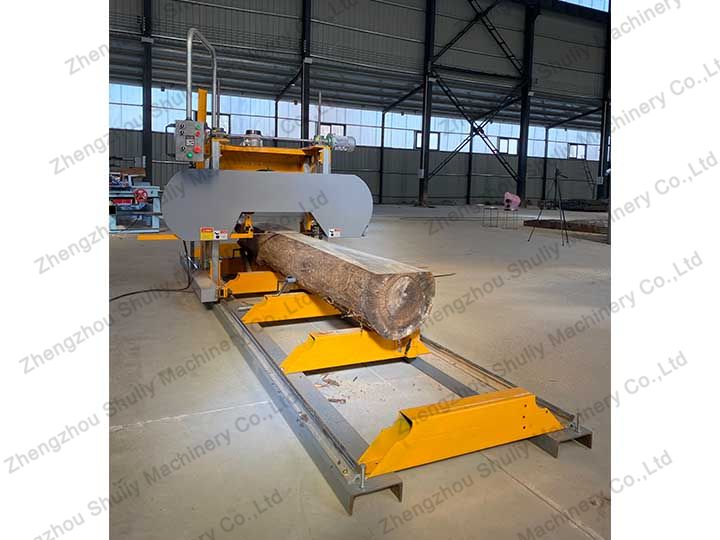 Horizontal band saw machine is composed of a saw frame, adjusting device, saw sharpening machine, track and lifting bracket, etc.. The machine works when the wood is fixed, the track is smoothly fixed on top of the wood, the sawing machine is installed on the track. Through the parallelogram adjustment device, the thickness of the processed wood can be adjusted. The sawing machine along the wood to do plane cutting.
Parameters of horizontal bandsaw
| | | |
| --- | --- | --- |
| Model | WD-1500 | WD-2500 |
| Saw wheel diameter | 1000mm | 1070mm |
| Max sawing wood diameter | 1500mm | 2500mm |
| Motor power | 37KW | 55KW |
| Sawing thickness setting | 350mm | 450mm |
| Max sawing wood length | 6000mm | 6000mm |
| Weight | 4500kg | 5500kg |
How does a horizontal portable bandsaw lumber mill work?
Vertical bandsaw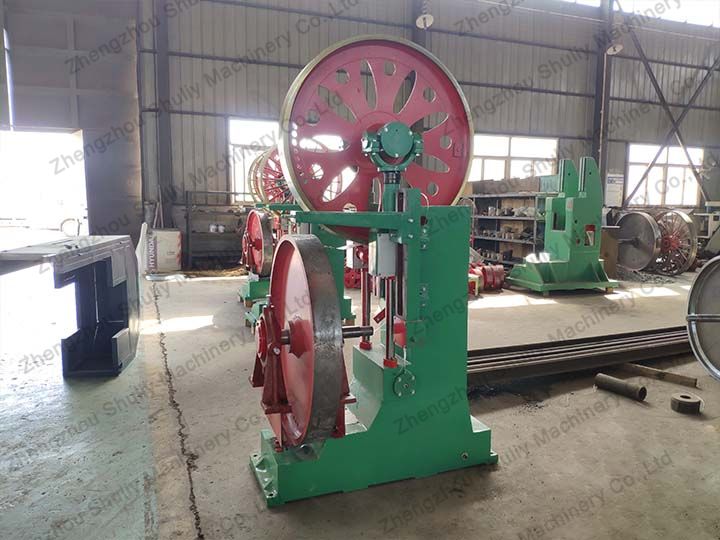 Large and medium-sized logs can be cut using this portable vertical bandsaw mill's high output. It is capable of sawing logs into various-sized boards. It works consistently and has a high production efficiency. It works in tandem with moving rails. On the rail, it is movable through the wood loading device back and forth. It can reduce labor costs, increase production effectiveness, and guarantee product quality.
Parameters of vertical bandsaw mill
| | | |
| --- | --- | --- |
| Model | SL-S3000 | SL-S5000 |
| Saw wheel diameter | 1600mm | 1250mm |
| Max sawing wood diameter | 800mm | 1000mm |
| Motor power | 30KW | 45KW |
| Sawing thickness setting | CNC | CNC |
| wood clamping model | Electric | Hydraulic |
| Max sawing wood length | 4000mm | 6000mm |
| The length of the track | 10M | 18M |
| Weight | 5000KG | 10000KG |
Structure of portable lumber mills for sale
The rolling track is used in conjunction with the portable vertical lumber sawmill. On the track, the wood-loading machine oscillates back and forth. Electric or numerical controls are used to regulate the moving speed, and automatic wood turning equipment reduces the amount of labor required. There is a tool for attaching wood to the mobile shelf, and it comes in manual, pneumatic, and hydraulic varieties.
Working video of vertical mobile bandsaw mill
Raw materials of portable bandsaw lumber mill
Logs or rough-sawn lumber serve as the portable bandsaw lumber mill's raw materials. The logs may be obtained from sawmills, forests, or even trees felled in your own backyard. The rough sawn wood can be obtained from a variety of locations, including construction and demolition sites, ancient barns, and structures that are slated for demolition. It's necessary to choose the appropriate materials for the task because the quality of the logs or timber will have an impact on the quality of the finished result.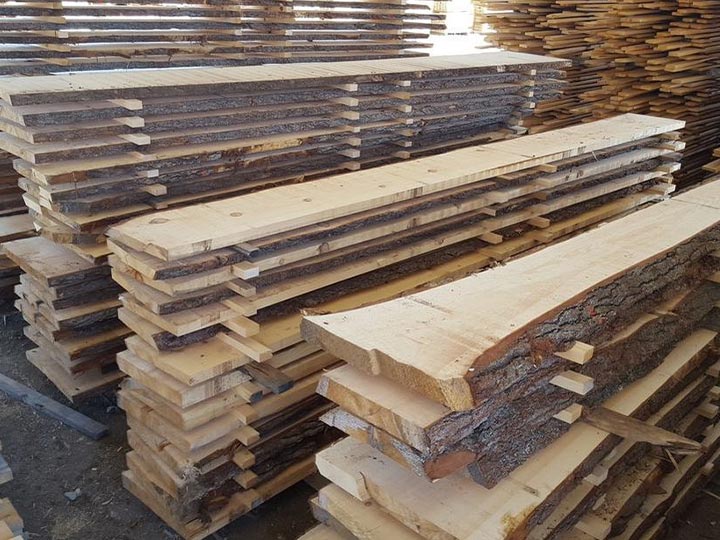 Advantages of Shuliy portable lumber mills for sale
Shuliy machinery provides different wood sawmills with different parameters, the scale of the logs' diameter is large, and each customer can find a proper band saw from Shuliy. Except band sawmill, we also provide sliding table saws.
A portable lumber bandsaw is designed to be easily transported to various job sites. This allows for greater flexibility in cutting lumber, as it can be done at the location where the wood is harvested, rather than having to transport it to a stationary sawmill.
With a portable lumber mill for sale, it is possible to cut lumber much faster than with traditional saws. This is because the saw blade is wider and the cutting action is smoother and more efficient, resulting in less waste.
Portable lumber bandsaws are often less expensive than stationary sawmills. This makes them a more affordable option for small businesses and individuals who need to cut lumber on a limited budget.
Other saws cannot equal the accuracy of a portable lumber bandsaw. When cutting wood for specific tasks, it is particularly crucial that the blade can be quickly changed to achieve exact cuts.