The pellet making machine for animal feed plays a crucial role in producing high-quality and nutritious feed pellets for various animals. From poultry and livestock to pets, it is popular and has various application. From here, you will get the advantages it offers, insights into the animal feed pellet machine prices, and guide you through the process of making animal feed pellets step by step. Whether you're a farmer, livestock owner, or in the animal feed production industry, understanding the essentials of this machine and its application will help you optimize your feed production and support the well-being and productivity of your animals.
Application of Pellet Making Machine for Animal Feed
Animal feed pellet making machines have a wide range of applications in the livestock and poultry industry. The pellets produced by the machine are consistent in size and nutritionally balanced, making them an ideal choice for feeding different types of animals, including cattle, poultry, pigs, and fish.
As the animal husbandry industry continues to expand, the demand for pellet making machines for animal feed is expected to rise. Moreover, they provide a convenient way to store and transport feed, leading to cost savings and efficient feed management.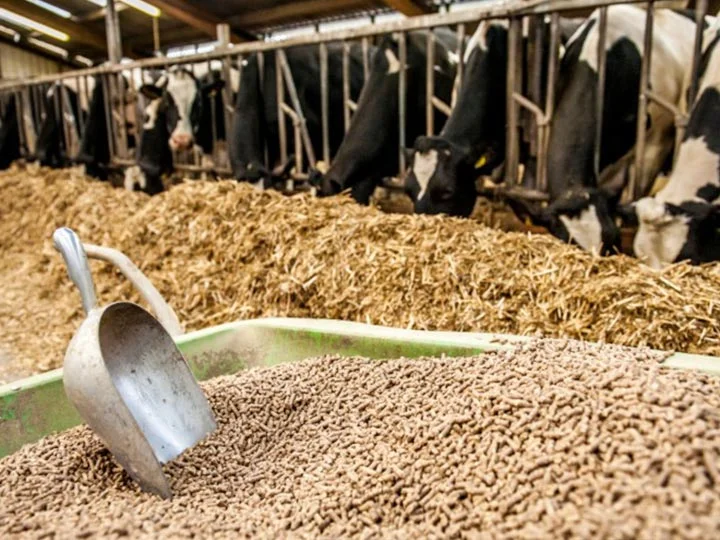 Small Pellet Making Machine for Animal Feed
With models like SL-F-125 and SL-F-150, these small pellet making machine for animal feed offers a range of outputs, from 80 to 150kg per hour, making them suitable for small to medium-sized farms or feed production facilities. The compact dimensions of 850*350*520mm and 850*350*570mm ensure they are easy to install and operate, even in limited spaces. With a single-phase power supply of 4kw, they are energy-efficient and require minimal power consumption.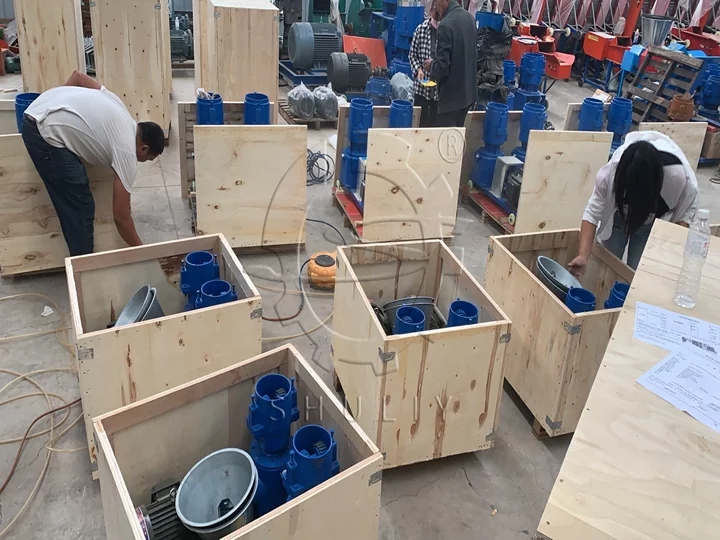 Advantages of Pellet Making Machine for Animal Feed
The advantages of pellet making machine for animal feed are as follows:
High efficiency in converting raw materials to pellets.
Versatility to process a wide range of feed ingredients.
Improved feed quality with consistent size and shape.
Enhanced nutrient digestibility for animals.
Reduced waste and dust during pellet production.
Easy handling, storage, and transportation of pellets.
Customizable pellet size for different animal species.
Cost-effective and economical feed production.
Environmentally friendly with reduced greenhouse gas emissions.
Increased feed shelf life and reduced spoilage.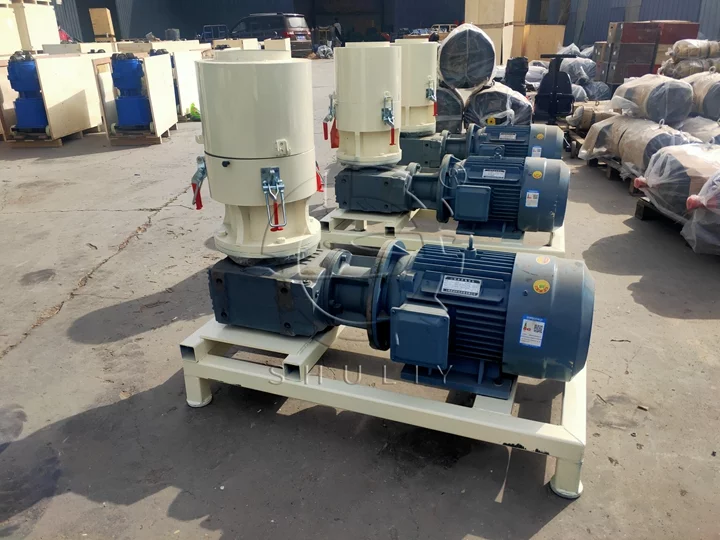 Animal Feed Pellet Machine Price
Animal feed pellet machine price ranges from US $308 to $100,000 per piece, depending on various factors such as production capacity, motor power, brand. Larger machines with higher output capacities generally have higher prices, while smaller machines with basic functionalities are more affordable.
For the most up-to-date and competitive factory price, we encourage you to contact us directly. As a reliable supplier, we not only provide the latest price information but also offer the best deals and discounts to meet your specific requirements.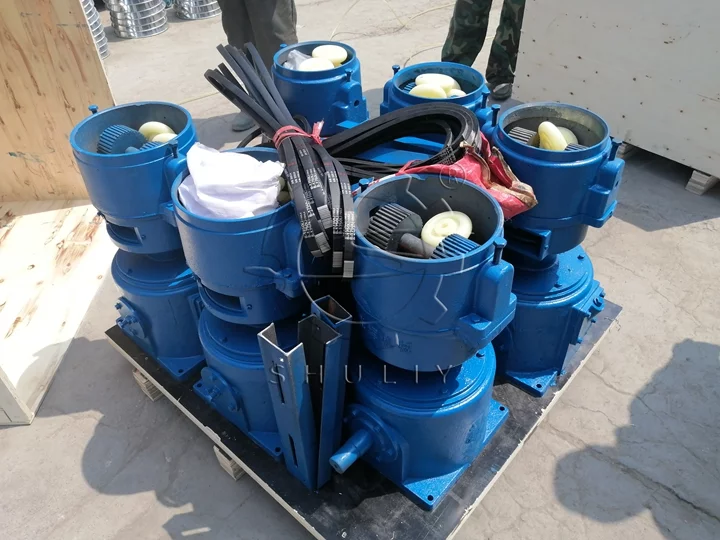 How Do You Make Animal Feed Pellets?
1. Raw Material Preparation
Collect and prepare the raw materials for animal feed, such as grains, corn, soybean meal, fishmeal, and other essential ingredients.
2. Mixing the Ingredients
 Use a feed mixer to blend all the ingredients thoroughly. This ensures a uniform distribution of nutrients and enhances the overall quality of the animal feed.
3. Feed Pelletizing
Transfer the mixed feed into the animal feed pellet machine.
4. Cooling and Sieving
Allow the newly formed pellets to cool down in a pellet cooler. After cooling, use a pellet sieve to separate any fines or irregularly shaped pellets from the desired uniform-sized animal feed pellets.
5. Pellet Packaging
Use appropriate packaging materials, such as bags or bulk containers, to store and distribute the animal feed pellets.