Brief description of Shuliy wood crushers
Wood crusher shredders are also called hammer mills and sawdust making machines. This fast wood crushing equipment can crush not only logs but also branches. And its driving method can be electric drive and diesel engine drive.
Technical parameter of wood crusher machine
| | | | | |
| --- | --- | --- | --- | --- |
| MODEL | CAPACITY | INPUT SIZE | OUTLET SIZE | POWER |
| SL-420 | 500KG/H | 13cm | 0.3-1.2cm | 7.5-11kw |
| SL-500 | 800KG/H | 15cm | 0.3-1.2cm | 18.5kw |
| SL-600 | 1000KG/H | 18cm | 0.3-1.2cm | 30kw |
| SL-700 | 1500-2000KG/H | 20cm | 0.3-1.2cm | 37kw |
| SL-800 | 2500KG/H | 20cm | 0.3-1.2cm | 37-55kw |
| SL-900 | 3000KG/H | 28cm | 0.3-1.2cm | 55kw |
| SL-1000 | 3500KG/H | 28cm | 0.3-1.2cm | 75+7.5kw |
| SL-1200 | 4000KG/H | 36cm | 0.3-1.2cm | 90kw |
| SL-1500 | 4500KG/H | 44cm | 0.3-1.2cm | 110kw |
| SL-1800 | 5000KG/H | 50cm | 0.3-1.2cm | 132kw |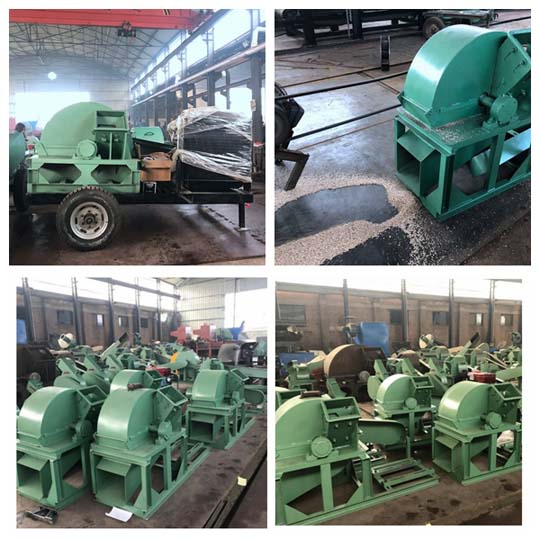 The main structure of the hammer mill for crushing wood
The commercial wood crusher is a newly designed equipment for wood crushing and recycling. After a long period of after-sales tracking, combined with customer feedback on the use of the machine, we have optimized and upgraded the wood crushers.
Compact structure, simple and smooth operation, and high production efficiency have always been the main advantages of our commercial wood shredders. The structure of the hammer mill mainly includes a frame, a base, a motor, a pulley, a shredding chamber (knife disc, hammers, and screen), and so on.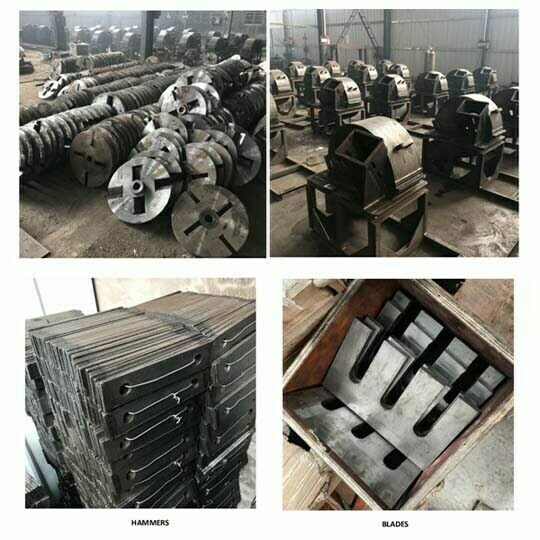 In order to make customers have more choices and meet the needs of customers to a greater extent, our wood crushing machines are designed into various types, such as diesel-driven wood crushers, electric wood shredders, and stationary wood crushers, and mobile wood shredder hammer mills, etc.
How does a wood crusher shredder work?
Materials such as wood and branches will be quickly cut into wood chips by their internal cutters after entering the inlet of the crusher. Then under the power generated by the rotor of the machine, the wood chips are constantly subjected to the force of the hammer chips in the crushing chamber and become fine debris.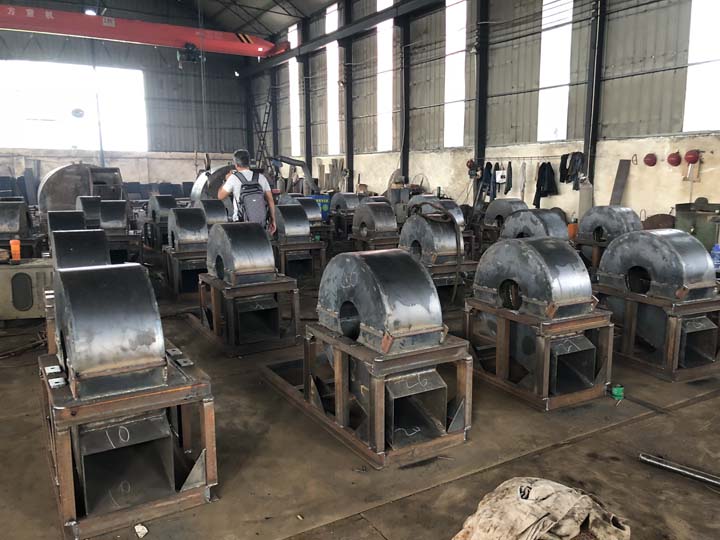 The wood chips are screened out through the screen holes and extracted into the dust removal device through the fan for storage. The wood chips that cannot pass through the mesh will continue to be crushed in the crushing room until they become fine particles.
Applications of the wood crushers
Wood shredder is a necessary equipment for wood recycling and processing industry. It is usually used in various wood processing plants, charcoal processing plants and wood board processing plants. The processed wood chips can be used to make edible fungus culture medium and biomass pellets.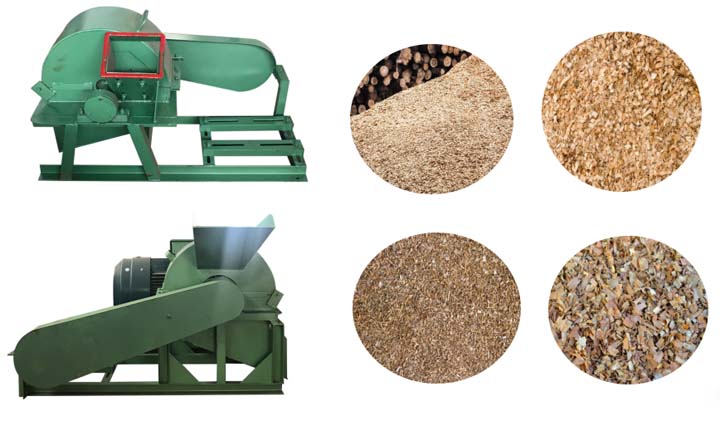 Advantages of Shuliy wood hammer mills
1. Wood shredder is wear-resistant and has a long service life. In order to improve the overall performance of the machine and extend the service life of the machine, we used thicker steel plates when making the wood shredder. We do not hesitate to increase the production cost, but also to ensure the quality of the machine.
2. Use brand-name motors. The wood crusher is driven by the motor to crush the material. Therefore, whether it is a large wood shredder or a small wood shredder, the quality of the motor directly determines the quality of the machine. We use brand-name motors to ensure that the machine works smoothly and reduce the failure rate.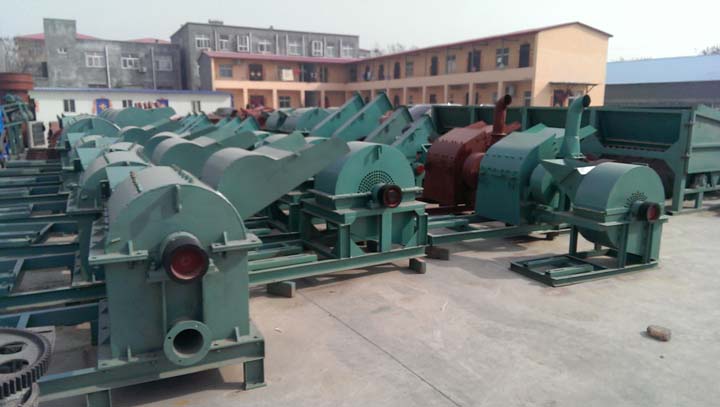 3. Good after-sales service. We will maintain a good after-sales tracking service, and continue to provide customers with machine installation and use guidance to ensure that customers use wood shredders correctly.
Working video of the wood crusher for sale