Good news to everyone! Shuliy wood block making machine exported to Indonesia again! The customer will use the equipment to make wood blocks for wooden pallets. Now the wood block making machine and other auxiliary machines have been shipped to Indonesia.
Why did Indonesian customers need a wood block making machine?
Our customer has a wood processing factory, and since the factory has a large number of wood chips and wood trimmings, he wants to use these materials to make wood blocks. The customer came across our website online and saw the wood block making machine he wanted, then he left his messages on our website. Our sales manager Crystal quickly contacted him and made a conversation with him.
After understanding the customer's situation, Crystal, the account manager, knew that he wanted a wood block making machine and other auxiliary machines. So we recommended to him a conveyor belt, glue mixer, wood chip dryer, and wood block making machine. According to his capacity requirements, we recommended the airflow dryer SL-800 and the wood block making machine SL-100.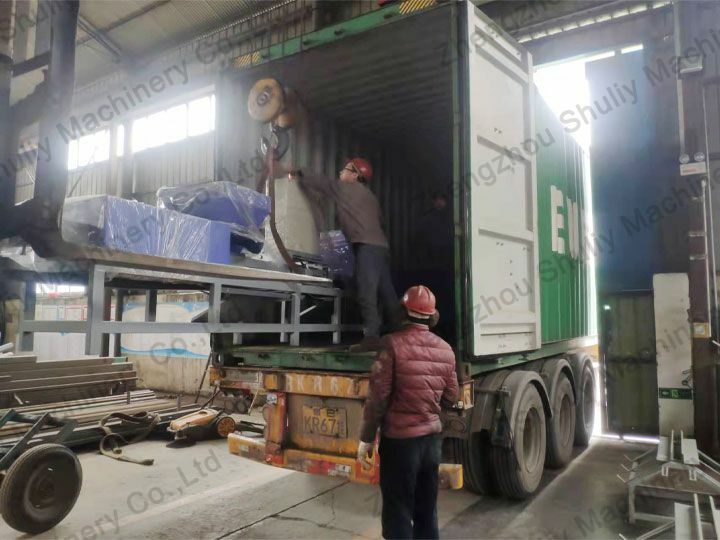 Why did customer choose Shuliy wood block making machine?
Shuliy Machinery provides professional wood processing machines, our machines have been exported to over thirty countries, We are strict in quality control to ensure the quality of each machine.
Our company provides customized services. After receiving an inquiry from a customer, our sales staff will communicate with the customer at the first time to understand the actual situation and needs of the customer, and then provide one-to-one services according to the customer's requirements. Below is our design drawing of our customer's factory in Indonesia.
Shuliy Machinery provides great after sales service, if your equipment are broken, you can find our sales manager to ask for maintainance within 12 months.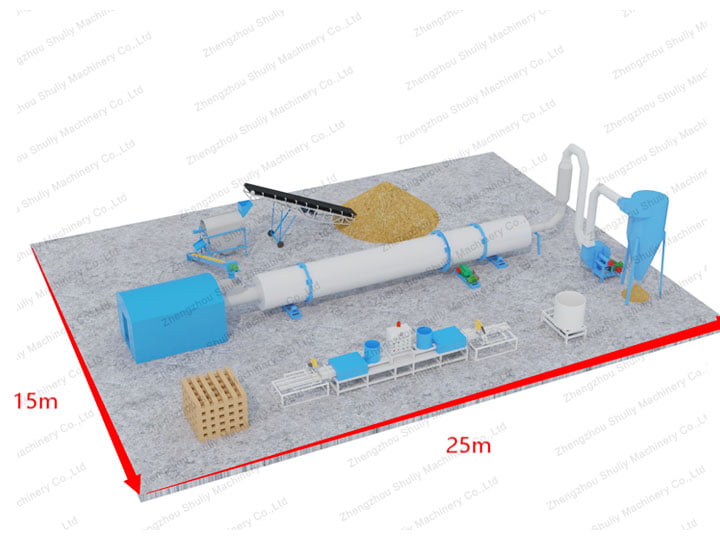 Details of wood pallet block machine in Indonesia
Item
Parameters
Qty
Belt conveyor
Power:3kw
Capacity:1500-2500kg/h
Weight:600kg
Dimension:5*1.0*3.0m
1
Screw conveyor
Power:4kw
Capacity:2000-3000kg/h
Weight:500kg
Dimension:5*0.4*1.7m
1
Sawdust drying machine
Model: SL-800
Power:5.5kwFan
power:7.5kw
Capacity:300-400kg/h
Diameter: length 10m
1
Glue mixer
Power:7.5kw
Dimension:1350*1000*1400mm
Need 15% glue39
1
Wood block making machine
Model: SL-100
Capacity:4-5 m3/24h
Temperature control method: PID power regulation and voltage regulation control
Dimension:4800*760*1300mm
Weight:1200kg
Final product:70*90mm
1
Shuliy Machinery specializes in manufacturing wood processing machines, besides wood block making machines, we also have wood shaving machines, wood peeling machines, etc. If you need, please leave a message on our website or contact us at any time.