A commercial wood pellet machine is a piece of important equipment for processing all kinds of biomass pellets, like wood pellets, sawdust pellets. What's more, it can also be used for making various animal feed, such as cattle and sheep feed, pig feed, chicken feed, and so on. Recently, the Shuliy factory exported 25 different types of wood pellet machines to Saudi Arabia. In addition to providing this customer with high-quality pellet machines, we also provided him with a large number of pellet machine accessories and molds.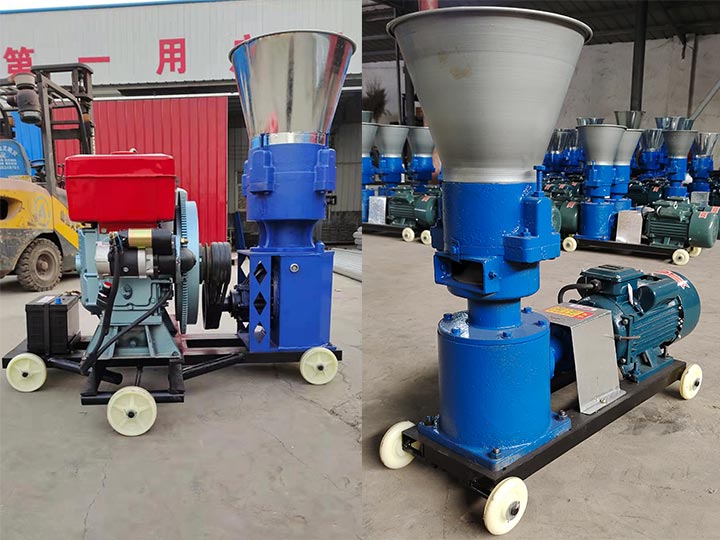 Why choose to buy wood pellet machines?
The Saudi customer is a local small and medium-sized machinery supplier. However, the customer's factory does not produce machines, but imports various types of machines in batches and sells them locally.
The Saudi customer said that his local biomass fuel pellet processing business has gradually emerged in recent years, and many customers have consulted him about equipment for processing wood pellets. Knowing that most of the wood pellet machine manufacturers are in China, the customer began to look for a reliable pellet machine supplier.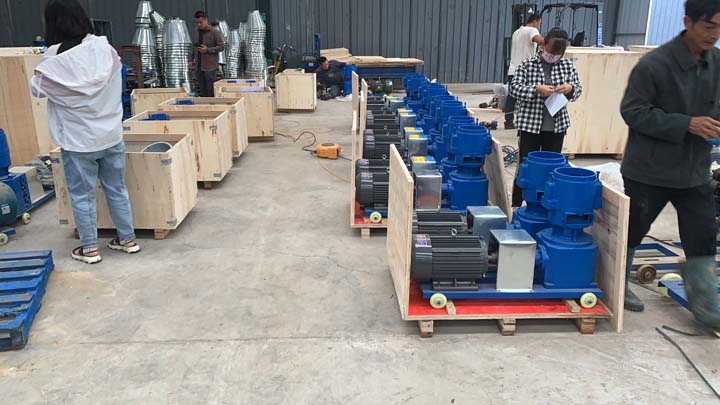 He saw the wood pellet machine displayed on our website and asked us about the price and the performance of the machine. This Saudi customer was very interested in our wood sawdust pellet machines. But considering that he is not only buying a pellet machine but also in bulk, he has high requirements for the quality of the machine.
He entrusted his Chinese friends to come to our factory to inspect the machines instead and expressed his satisfaction with the inspection results. In the end, the Saudi customer decided to order 25 wood pellet machines from our factory at one time, namely the SL-125 pellet machine with an output of 80kg/h and the SL-210 pellet machine with an output of 300kg/h.
Parameters of the wood pellet machine for Saudi Arabia
Item
Specifications
Qty
Wood pellet machine  
   
Model: SL-125
Power: 4 kw
Capacity: 80kg per hour
Package weight: 44+31 kg
Package size: 850*350*520mm
15
Wood pellet machine
    
Model: SL-210
Power:7.5 kw
Capacity: 300kg per hour
Package weight: 100+65 kg
Package size: 990*430*770mm
10
Grinding machine
     
 Model: 9ZR-500
Power: 3kw
Capacity: 1000kg per hour
Weight:68kg
Dimension:1220*1070*1190mm
8
Mixer
  
Power: 2.2kw
Diameter:0.57m
Height:1m
Material: 201 Stainless steel
5
Grinding disc
Model: 210
Pelletizing hole diameter: 3mm
8
Grinding disc
Model: 210
Pelletizing hole diameter: 7mm
9
Grinding disc
Model: 125
Pelletizing hole diameter: 5mm
15
Roller
Model:125
15
Roller
Model:210
10