Congratulations! Shuliy Group successfully exported a log debarker machine to Croatia recently. After being installed, the log debarking machine will be put into use. Please read and know more details.
A good choice of log debarker machine from Shuliy
There are many factors why customers finally choose Shuliy's wood debarking machine. Among them, the main advantages are the following.
Shuliy's sales managers have extensive project experience. They can help customers find the right machine for them. Also, they can help customers create custom machines.
If a customer chooses Shuliy's machines and lines, Shuliy's sales managers are responsible for creating a series of drawings for the customer's project, including factory drawings, machine display drawings, etc.
We can assist the customer with payment and shipping. This can help customers with no import experience save time costs and shipping costs.
Shuliy's engineers can provide online installation services and on-site installation services. And our sales manager will be responsible for the proper use and smooth operation of the wood peeling machine. If there are any questions during the process of commissioning the machine
Loading and delivery of Shuliy wood debarking machine
The Croatian customer trusted us so much that our sales manager Beco sent the pictures of the machine to the customer in time for delivery and kept in touch with the customer until he received the machine.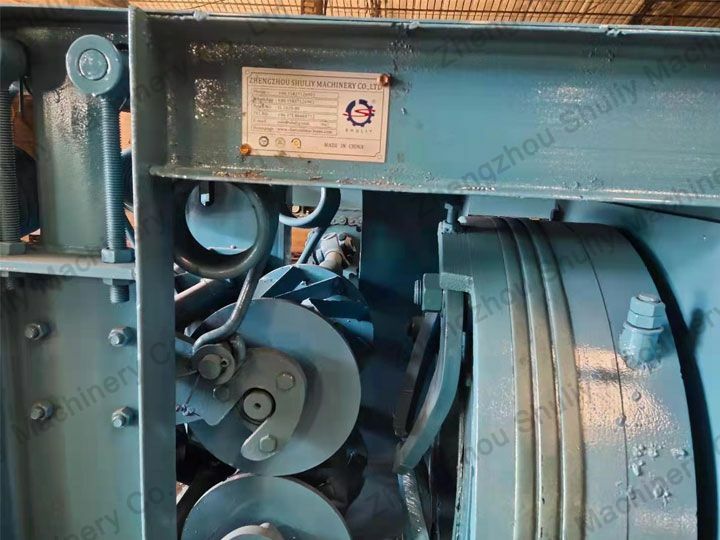 Parameters of Log debarker machine in Croatia
Machine name
Details
Log debarking machine
Model: SL-320
Capacity:10meter per minute
Power:7.5+2.2kw
Suitable wood diameter:50-320mm
Machine size:2450*1400*1700mm
This Croatian customer has put his trust in Shuliy Group. Shuliy Group offers a wide range of wood processing equipment, including branch shredders, wood chippers, etc. We will assist you in choosing the most suitable machine. If you are interested in wood processing equipment, welcome to consult us now!